On October 2, after nearly 8 years of construction, the new Gerald Desmond Bridge opened to great, albeit virtual, fanfare in Long Beach, California. Approved by the California Transportation Commission as a Design-Build project, four teams put in bids to build the mammoth billion dollar project. Ultimately it was a joint venture of Shimmick-FCC-Impreglio construction companies that built the bridge, breaking ground on January 8, 2013.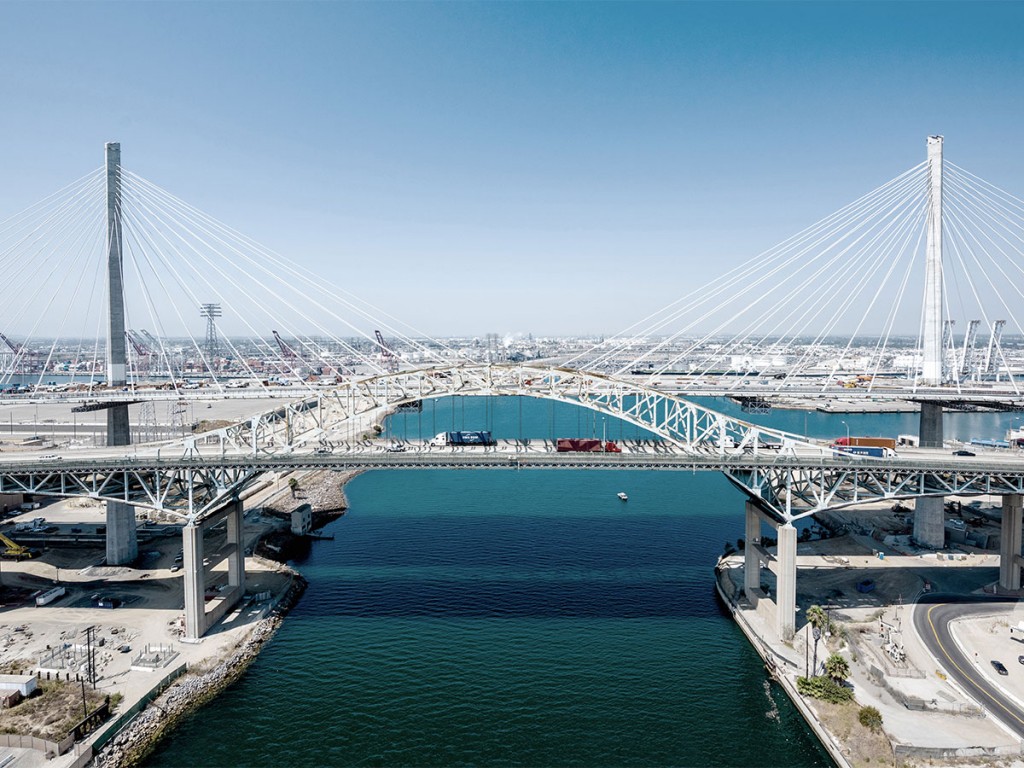 The new Gerald Desmond Bridge is a remarkable project, just review some of the facts:
At 205 feet above the Long Beach Port back channel, it is the highest deck of any cable stayed bridge in the United States
At 515 feet tall, the bridge's main span pylons are the second tallest of any cable stayed bridge in the United States (after the Arthur Ravenel Junior Bridge in Charleston).
The longest cable on the bridge is 573 feet long, with each cable being made up of 30-80 strands each. If all of the cables were laid end to end, they would add up to 1.7 million feet in length.
The main span cable stayed portion is 2,000 feet long, which includes a 1,000 foot long center span over the channel. If you combine the main span with the 2,800 foot long west approach and the 3,600 foot long east approach, the overall length of the bridge is 8,400 feet.
To read more about the project and the bridge it replaces, check out the links below.
Gerald Desmond Bridge – Wikipedia.com
The New Gerald Desmond Bridge – Port of Long Beach, The Port of Choice
Virtual Grand Opening Ceremony of the 'Bridge to Everywhere' – YouTube.com
Check back with TheBridgeGuy on November 4 for the first of four special edition blog posts to commemorate the 30th anniversary of the sinking of the Lacey V. Murrow Memorial Bridge.
In the first article, we will take a look at the bridge's history – going all the way back to the 1930's when the First Lake Washington Bridge was conceived and built. In the second, we will explore some of the interesting events that occurred over the 50 years that the bridge was in service. In the third, we will examine the events that led up to the sinking and review a timeline of the actual sinking itself.
And to cap it all off 30 years to the day, we will tour the replacement bridge and discover what was retained from the original bridge, what was improved and how the disaster changed how we handle bridge work on floating bridges in Washington.
I hope you will join me for a November to remember – a disaster that made national and even international news – and it all happened 30 years ago next month.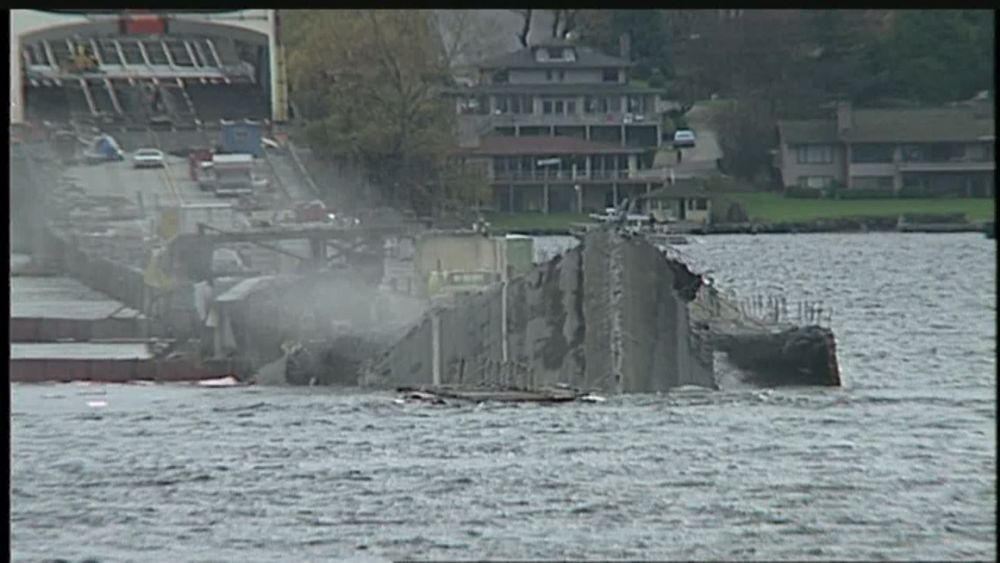 Views: 807