The often quoted idiom that nothing in life is certain – except for death and taxes – is not entirely complete. A third certainty of life is that all things will at some point require maintenance. What a profound and shocking statement. But yet we find many examples. Your car needs regular oil changes. Your bathroom sink needs regular unclogging. Even you yourself make regular visits to a doctor.
Maintenance can be summed up in one basic statement – an activity or action intended to retain or restore something in a state where it can perform its required function. In this we have two basic types of maintenance. We have preventative maintenance, i.e. retain. And we have corrective maintenance, i.e. restore. If you go to the doctor regularly, you do so in order to prevent serious illness. This is preventative maintenance. If you haven't been to the doctor in years and one day have to be taken there by ambulance, this would be an example of corrective maintenance.
So why is maintenance so certain? Because things wear out. Enter the concept of a useful service life. Any and everything that performs a function has one. Nothing continues forever (see idiom at top). And we find we can divide things into two categories, repairable and disposable. Over time and with technological innovation, the human race has advanced from a world full of useful items that required some level of preventative maintenance to a world full of useful items that are entirely disposable. Is that progress? I'll leave that open to interpretation.
In the world of bridge engineering, even in this day and age, maintenance is still a reality. Upfront costs to build these structures is not unsubstantial and is often realized by public funds. In other words, a substantial investment in society. Construction and design practices have given engineers more confidence in what the useful service life of a bridge will be – in the United States that is a minimum of 75 years. But 75 years is a long time and that only really considers serviceability related deterioration. What about environmental factors? Collision? Modifications? Wear and tear?
Is a bridge a disposable asset like your smart phone? Should we just drive over them until they finally fall apart and then replace them? The answers come down to the difference between the life cycle costs of only performing corrective maintenance on a bridge versus performing regular preventative maintenance.
For any project, there is the initial cost of the asset – that is the cost to construct the asset. But this isn't the only cost and likely not the most substantial either. Costs related to repair and replacement (R&R) of components are factored in, as are costs related to maintenance and operations (M&O). Taking all of these into account, the anticipated timeline for expenditure, factors for inflation and a cost for disposal at the end will give you an overall idea of what the true cost to own the asset will be.
A new steel bridge has been built. As we all know, bare steel will corrode if left exposed to moisture and oxygen. So, the steel work has been painted with a three coat zinc rich paint system that has given good results in the past. A paint system such as this will typically give 20 to 30 years of life. Beyond that we risk costly damage to the steel. Typically we do nothing and wait for signs of paint system failure before we paint again.
In general, a steel bridge will need to be painted several times over its useful life in order to keep the steel in good condition and capable of carrying load. The first time the steel will generally get an overcoat, which is less costly than a full removal and replacement of the paint system. The second time, the metal will be blasted down to bare metal and a new three coat system applied. So why do we do this? The answer is that painting, while expensive, is only a small fraction of the cost of a replacement bridge. If you factor in the impact to the traveling public during bridge replacement, you can easily see that regular preventative maintenance of the steel by periodic corrective maintenance to the paint system is a smart thing to do.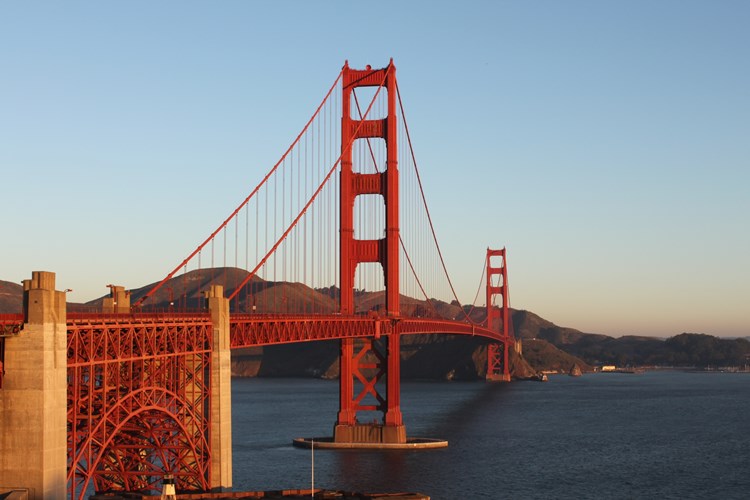 In this example, the paint system is disposable while the steel is repairable. However, on some bridges the paint system is almost as much of an asset as the underlying steel. Take the Golden Gate Bridge or the Tacoma Narrows bridges, for example. These bridge's paint systems are maintained continuously by painters who touch up spots where the paint has failed. On some bridges, such as large structures where the initial investment is large, it makes sense to maintain the bridge in this way. The steel remains in good condition at all times, the impact on traffic is minimal and, most importantly, the cost is regular and predictable for budget purposes.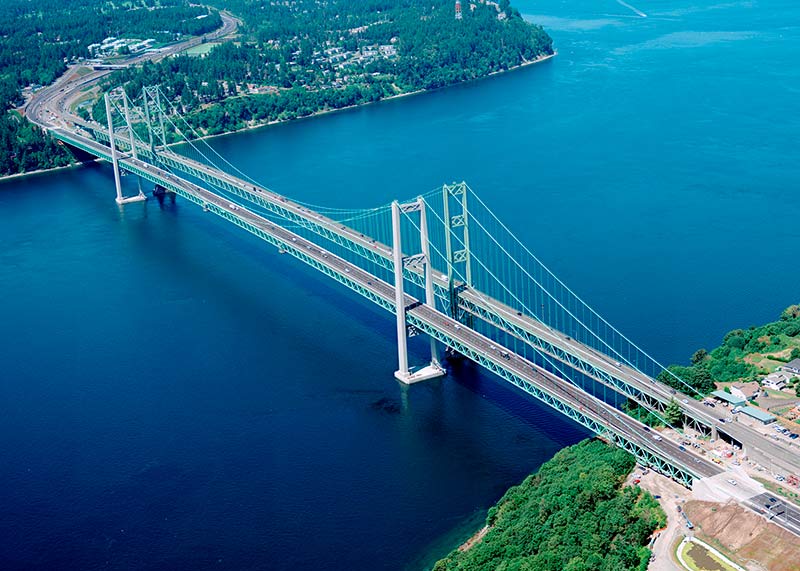 What about other ways to employ preventative maintenance of a bridge's paint system? Chlorides, guano and other debris are just some of the main sources of paint deterioration. Other factors such as wind abrasion and exposure to ultraviolet light also shorten a paint system's life. For the former, we can perform bridge washing – much like washing your car. For the latter, there is little that can be done. Washing the steel work can remove much of the contaminants that jeopardize a long paint life. Unlike continuous painting, bridge washing need only be done annually or biennially and can often be the compromise between doing nothing to your paint system and continuously painting it.
Maintenance requires proper funding, and without proper funding the assets it seeks to keep in serviceable condition will suffer. And they are suffering. As our infrastructure continues to age and the ever growing backlog of projects in need of funding grows, proper maintenance begins to look like a good way to go. But you must start early. Proper maintenance starts at day one. It requires proper staffing to actually do the work, time and lane closures to perform the work and the proper materials and equipment to get the work done.
As those in the know will say, maintenance is a by-product of engineering. At least, this is the way maintenance is seen by many engineers. Bridges must be designed to be maintainable if any of this is going to work. Maintenance is not a solution to shoddy construction. In this sense, contractors and inspectors have a responsibility to ensure that a bridge is in top condition from the day it goes into service. If problems arise from day one, this only serves to distract maintenance into a more corrective approach to fixing known defects than in regular preventative measures that make more fiscal sense.
So there are three certainties in life – death, taxes and maintenance. While there isn't much we can do about the first two, even small changes to any maintenance regimen can be beneficial. The main point is to be proactive about it instead of reactive. Get out in front of the problem and prevent it from happening. In the end, increasing capacity is just as important as maintaining the capacity that we currently have.
Views: 2640