Like many industries across the globe, bridge engineering has been facing incredible challenges related to hiring people. Hiring managers report that despite their best efforts, they just can't find qualified people to fill the backlog of vacancies on their org charts. Too many vacancies and not enough people to fill them means it is a job seeker's market. Opportunity abounds. This can be a good thing – organizations are going to have to up their game in order to attract the best and brightest. But it can also have a downside on the overall economy – too many vacancies drive salaries higher, which drive the cost of services up and ultimately the cost of the bridges that get built.
Now I'm not an economist. If you want a frank discussion of the economic situation at the moment, seek that elsewhere.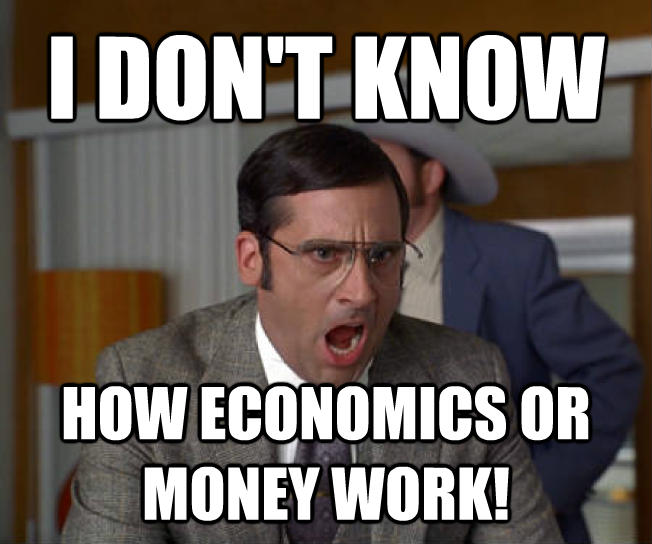 Still with me? Good. In this edition of TheBridgeGuy, I'd like to discuss the process for becoming a bridge engineer. What sort of training is required? What is it like out there in the real world after university?
So if you have a budding bridge engineer in your life or are interested in the profession, read on. Over the next few articles, I'll be delving into what bridge engineering is like as a career – including some tips on interviewing…so stay tuned!
First Principles
At this point, you've decided you want to go into engineering. You've decided the long road to becoming a doctor involves too little sleep, the law is deadly dull, liberal arts isn't much of a return on the investment and you want a little more of the real world than the pure sciences can offer. Great. Engineering is basically solving problems using science and math. I'll say that again, engineers are problem solvers (thank you Kemi Badenoch for emphasizing this recently).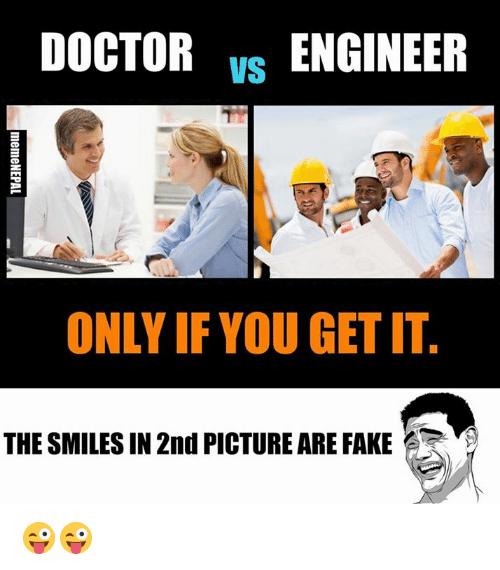 Now, you could say that about a lot of other professions too, but sometimes the solutions you must propose will be novel. You won't be able to look up the symptoms in a book, find the diagnosis and prescribe some sort of remedy. You won't be able to look up the precedents – cheat and see what other, smarter people did with the same problem – and argue that in court. And your solution won't just be a cool theory that fits some of the facts – it will have to be a sound plan that addresses all of the facts.
The first step in your engineering journey will be your degree. While you can practice engineering without a degree, that is the exception rather than the rule. In fact, you can even become licensed in the United States without a degree, but the road is long and hard. For the purposes of this discussion, we'll assume you'll be seeking a degree.
The minimum degree to practice is a Bachelor's degree, usually obtained after at least four years of study. Now not all of those four years will be devoted to the study of engineering. There will be science, there will be math. Most universities want their graduates, in any field, to be well rounded. This means a broad education across the entire spectrum, including the visual, literary or performing arts (VLPA), not something essential to the practice of engineering.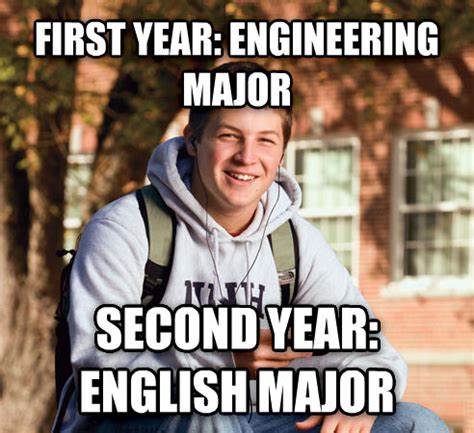 Your first two years of undergraduate study will be devoted to your pre-requisite coursework. The above mentioned studies, but also the pre-engineering coursework that will be the basis for future engineering studies. These include statics (the study of forces in a stationary object), dynamics (the study of forces in moving objects) and mechanics of materials (the relationship between stress and strain in objects, and an introduction to the concept of stiffness). Engineering students often take other courses such as thermodynamics, programming and technical writing as pre-requisites for an engineering program.
The last two years will be devoted almost solely to engineering. Bridge engineering is a sub-specialty of structural engineering, which belongs to the civil engineering field. Therefore, your degree will likely be in civil engineering. Civil is traditionally made up of Structures, Hydraulics, Environmental, Transportation, Geotechnical and Construction. Many universities require pre-engineering students to apply for spots within the engineering program of their choosing. This is an entirely separate process from admission to the university itself.
Once admitted to a civil program, your third year will typically involve courses in all of the traditional areas of civil engineering. At this point you'll be introduced to elementary structural analysis, design and materials. Here you'll learn how to figure out the forces in a structure based on stiffness. You'll also be introduced to the global engineering inequality – the capacity of something must be greater than or equal to demands placed upon it.
In your fourth year you'll have the opportunity to focus your studies to one of the main areas of civil, or you can go general. If you wish to pursue structures as your career, I strongly encourage you to take a structures heavy course load. But at a minimum you should take design classes in reinforced concrete and steel, the two main materials used in structural engineering. You should have a finite element analysis class and an advanced analysis class where you learn about buckling and other non-linear behavior.
Prestressed concrete is often hit and miss. In some programs, it is offered as a graduate course only. In others it is a mixed class. And sadly, in some programs it is not offered at all. If you want to work in bridge engineering, prestressed concrete is essential.
Other structures classes offered include timber design and foundation engineering – which is a missed class of geotechnical and structural specialty.
You'll end up taking a design project, also known as a capstone project. In this class, you'll combine all of your classes up to this point and produce a design. Since most of your structures peers will be going into buildings, expect to find the capstone geared toward buildings. The structure really doesn't care what it is, and load is load, so design away.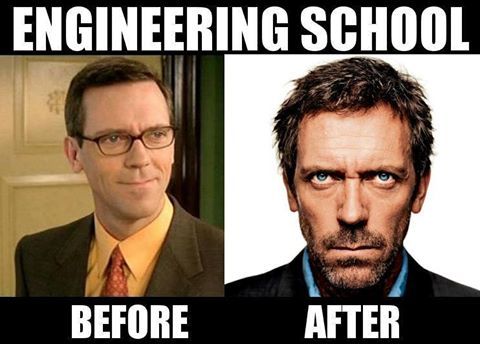 A word about degree programs. Make sure your program is ABET accredited. This organization ensures that the programs meet minimum educational standards. Many firms make an ABET accredited degree a requirement on job applications.
A word on graduate degrees. Only seek a graduate degree if it is something that interests you. Do not seek such a degree just to obtain a job. Higher degrees do not necessarily equate to becoming a better engineer. These degrees are intended to prepare a student for work in academia, not for work in practice. My aim here is to prepare students for a job as an engineer – so pick the best program you can rather than aiming for highest degree you can.
The Real World
In programs where an externship isn't required for graduation, many engineering students will pursue internships during the summer between their third and fourth years of school. These can be formal internships, paid or unpaid, or they can just be jobs in an engineering office. This experience is usually sub-professional, but not always. Licensing boards will typically exclude this time from a person's experience record when applying for licensure.
Externships are a part of some programs.  They function like a fifth year.  The school will help place the student and the student will work in an engineering office for a length of time.  This time is required in order to gain a degree.  This may be in addition to an internship, and it also may roll into a permanent position after formal graduation.  For all intents and purposes the work done is typically the same between and internship and externship.
Many jurisdictions allow students in a program with senior standing to sit for the Fundamentals of Engineering examination. This allows the student to achieve the Engineer-In-Training status (in the United States) prior to graduation. While not a make it or break it credential, it is often required to get professional engineer licensure later, so why not get it?
Students will often start applying for their first post-graduation position in the spring before their graduation. Many firms will ask to come speak, either formally or informally, to senior level students in an effort to recruit entry level engineers. This can often make it easier for busy students to find employment. Many schools also hold job fairs during this time. Attend as many of these sessions and fairs as you can. Talking to prospective firms and learning about the job market can help you narrow your focus – rather than casting a wide net in search of a job you can be strategic in your job hunt.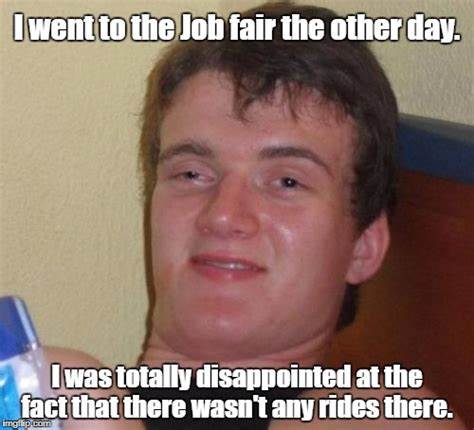 It can be somewhat intimidating to start job hunting. With financial aid coming to an end, it is often imperative that students have a job lined up before graduation. This often means the student takes the first job offer that comes along. In this hot job market, that may not be the best course to take. It is often advisable to research your field of interest and seek employment with a firm or organization that fits your interests.
That said, spring will often be the usual time when most students polish their resumes and submit job applications. This is also the time where you'll have the most competition for jobs. Students graduating in a term other than spring may find less competition. In a hot job market, firms will likely always be hiring, so don't worry about there not being enough jobs at other times of the year. Many firms also tend to recruit engineers prior to graduation, sometimes as much as six months in advance.
It can be tempting to listen to what others say about different types of firms.  By all means take their advice, but with a grain of salt.  Regardless of where you end up, you'll often be tasked with smaller assignments at first.  As you master these assignments you'll be tasked with more complex assignments.  This takes time.  It isn't necessary to work copious amounts of overtime.  If you find yourself in a place that requires overtime, find a new job.  If you like the money, by all means work that overtime.  Overtime is a tool that sometimes gets misused, to the detriment of the worker. 
Many large design firms chase Design-Build work. Bridges are usually publically funded, so a lot of the clients are going to be public agencies. In a DB job, your firm will submit qualifications. The agency will then short list three teams to propose on a project. Your firm works for a contractor who is chasing the project. You'll spend some time doing a lot of preliminary engineering and packaging for a proposal – and this is all before your team has even won the design. You're doing pretty good if your firm wins one out of every three projects they chase, which means that on average for every three projects you work on in your career, only one will ever get built. Either way you're getting paid.
A lot of government agencies will retain bridge engineers on staff, but the type of work they do will vary considerably. Many agencies are not setup to do final design in house. In these cases they will retain a consultant firm to do this work while the agency staff provide oversight. These bridge engineers will often not have any designs to their name.
There are some government agencies that do a tremendous amount of in house design work. CalTrans, WSDOT, TxDOT and Virgina DOT are examples of state level agencies that do in house design of bridges. Western, Central and Eastern Federal Lands are examples of federal level agencies that do in house design. Some larger cities and counties may do in house design, but smaller agencies will often contract their work out.
In the next edition of TheBridgeGuy we'll look at the all-important interview – including tips on how to ask the right questions and demonstrate what you know. Answer questions like – why would you be an asset to this firm? We'll also look at what you can expect from a career in bridge engineering and what employers expect to you know on day one.
Views: 228