In the world of bridge engineering, it is always a big deal when a world record is broken. On March 18, 2022, the Akashi-Kaikyo Bridge ceased to have the longest span of any bridge on Earth, that mantle having passed to the 1915 Canakkale Bridge in Turkey.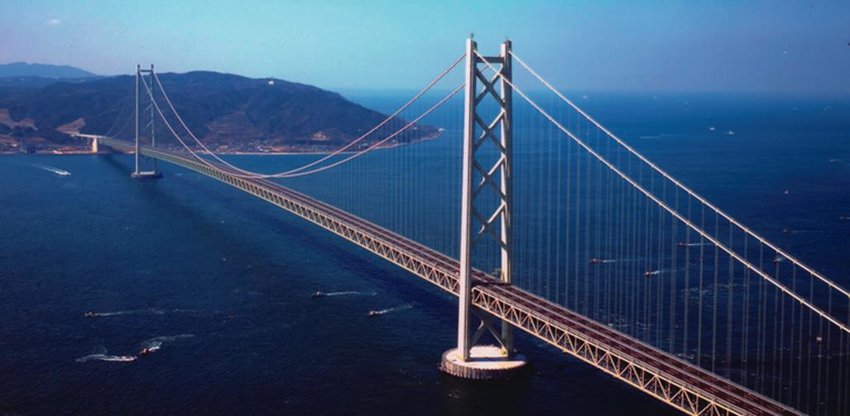 At 6,532 feet, Akashi-Kaikyo had held the record since April 5, 1998. That is nearly 24 years! I suppose that truly demonstrates what a challenge it is to push the limits of what is possible.
Canakkale is the Turkish word for Dardanelles, that famous strait which connects the Aegean Sea and the Sea of Marmara. It is one of two famous straits controlled by Turkey that connect the Black Sea with the Mediterranean, the other being the Bosporus.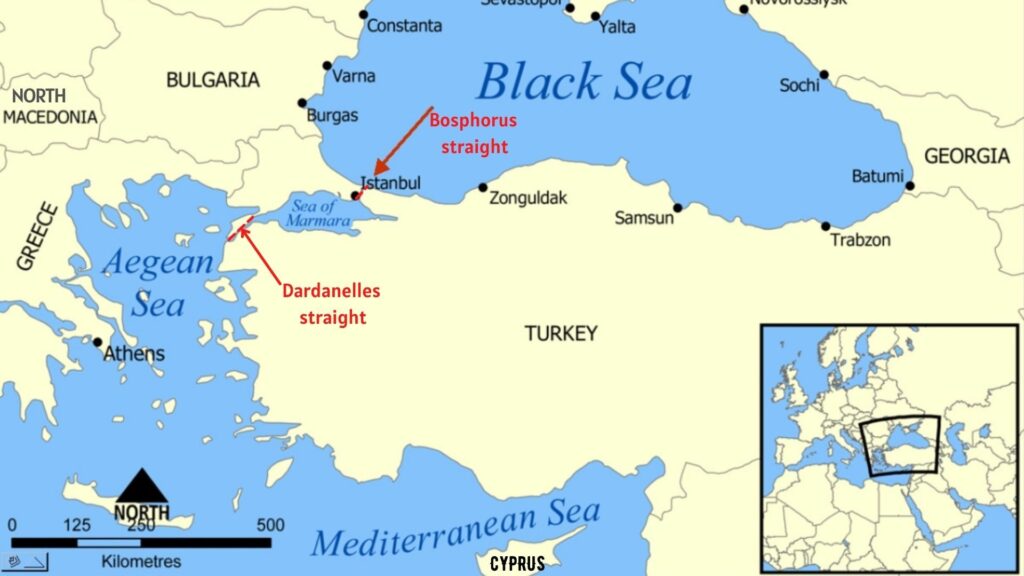 The 1915 is significant to Turkey. On March 18, 1915, the Ottoman Empire won a major naval victory as a Central Power against the Allied Powers of France and Britain at the Dardanelles during the First World War. The allies had failed to properly mine sweep the strait. With only 118 casualties, the Turks sank three battleships, severely damaged three others and inflicted 700 casualties on the allies.
The new bridge is the first fixed span to cross the Turkish straits and the sixth crossing after three bridges over the Bosporus and two tunnels under it. It is the first span to cross the Dardanelles, with bridges being proposed across the strait going as far back as the 1990's.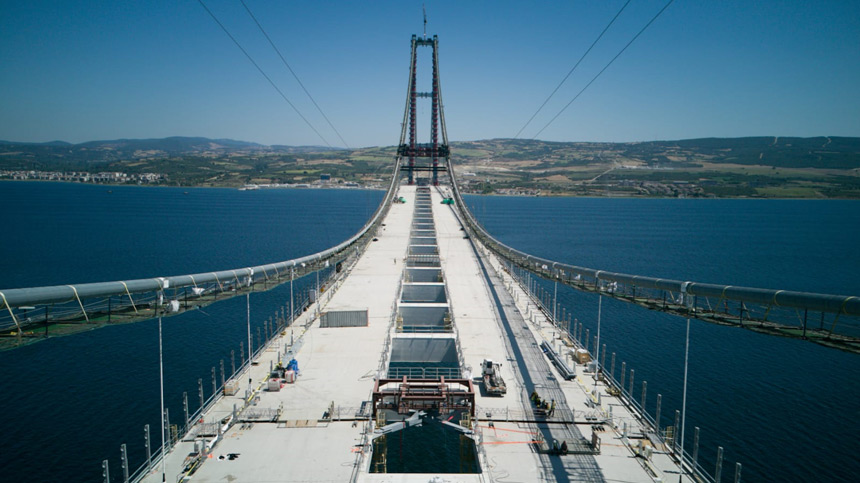 Connecting Lapseki on the Asian side with Gelibolu on the European side, the bridge is a total of 15,118 feet long. The suspension portion has a total length of 11,690 feet, while its main span exceeds Akashi-Kaikyo's by 105 feet to span 6,637 feet across the strait. The bridge provides a vertical clearance of 230 feet to allow passage for the very largest cruise ships and cargo ships afloat.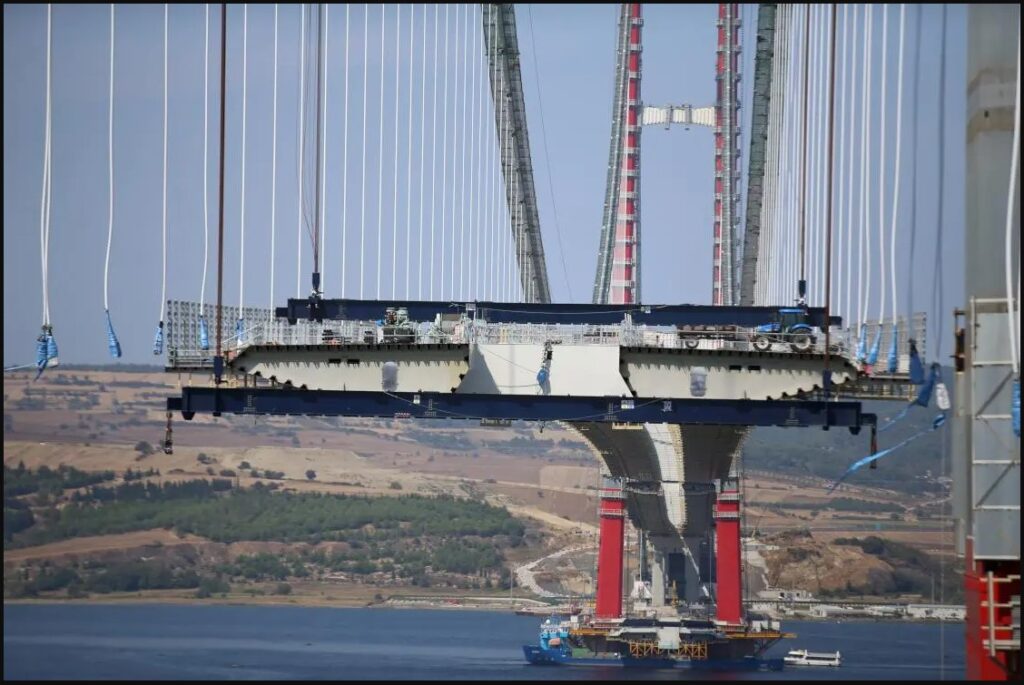 Construction on the record breaking span began in March of 2017. The designers were COWI and Pyunghwa Engineering Consultants, and it was built by a consortium of contractors – Daelim, Limak, SK and Yap Merkezi.
It has the tallest towers of any suspension bridge in the world – 1,043 feet. It is subjected to high winds that run through the strait and it is also in a high seismic area. Aerodynamic stability is provided by the twin box girder superstructure which is 148 feet wide and 11 feet thick. The bridge carries six lanes of traffic and two maintenance walkways and is expected to carry up to 45,000 vehicles per day.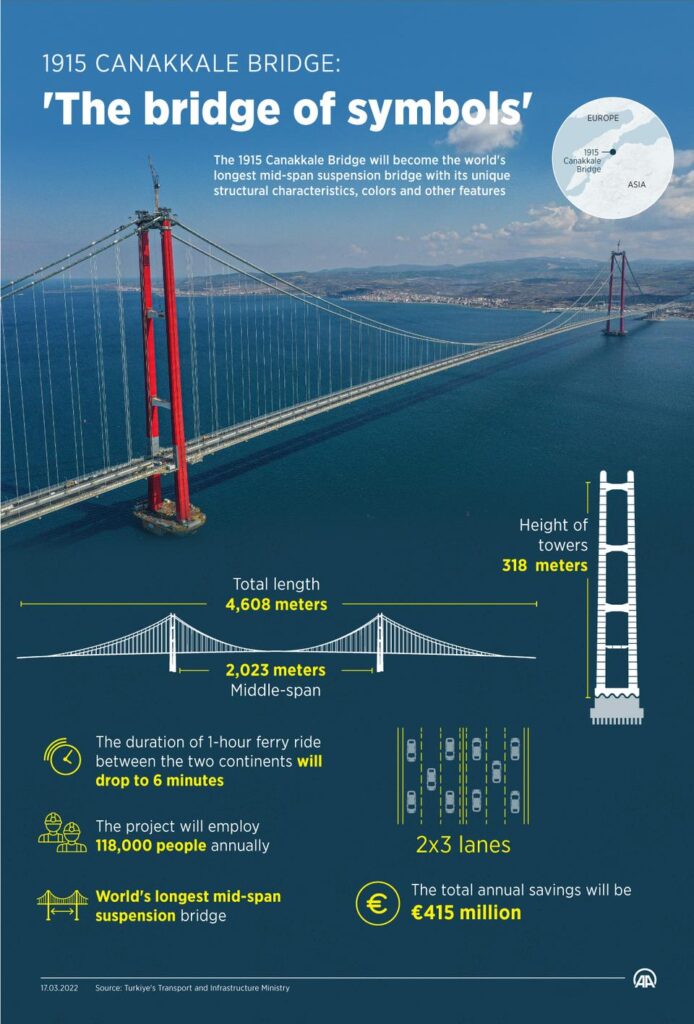 According to the Turkish government, the bridge cost $2.7 billion to construct.  Besides the name, the length of the bridge's main span in meters is significant in that it will be the centennial year of the Turkish Republic, 2023.
Views: 384